Real estate in 2021: Open opportunities for investors
Despite being continuously affected by the Covid-19 epidemic in 2020 and early 2021, real estate is forecasted to stimulate investment cash flow this year, especially when businesses and investors have more or less lessons learned from the volatile context of the past year.
Real estate keeps increasing price momentum
In the first quarter of 2020, when the Covid-19 pandemic began to appear, socio-economic activities in Vietnam began to be affected.
By early 2021, the epidemic returned, but people were no longer panicking because the epidemic control plans had brought certain results. For real estate investors, this is the time to be optimistic to seize the opportunity to "put down money" to earn sustainable profits.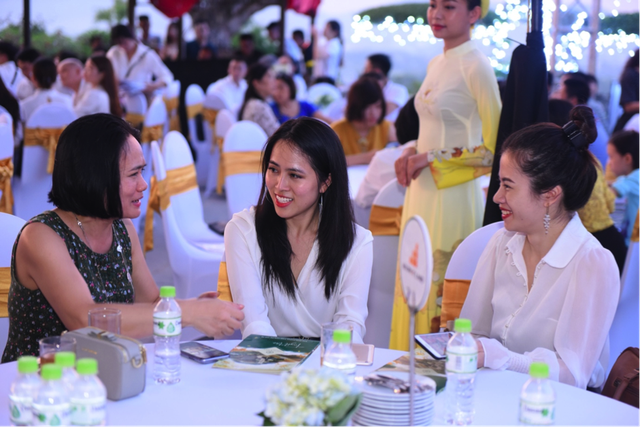 Real estate in early 2021 continues to attract customers' attention
Looking back over the past year, investors' cash flow in the market was evenly distributed among all channels. Securities were pushed up 3 times compared to 2019, the number of F0 investors became active. Bitcoin price in June 2020 exceeded 10,000 USD, gold also set a new peak of more than 60 million / tael, bringing a profit rate of 30%.
Although quickly taking profits, investors all said that these are hot and high-risk profit channels, so the cash flow from the above investment channels quickly returned to real estate. . Because real estate is a channel that ensures two factors: safety in the present and potential in the future. Especially the products developed by reputable enterprises with clear legality, focused on infrastructure, planning and stable value-added.
In the 2020 report published by the Ministry of Construction, although transactions in 2020 decreased compared to 2019, however, after a period of calm, in the second half of the year there was a significant change in transaction volume, real estate prices and prices. Real estate is still growing. For example, in Hanoi, the suburban areas such as Shanxi, Hoa Lac, Thach, Hoai Duc have rates 25-30 million / m2 increased by 50% compared with 2019; regions such as Dong Anh, Gia Lam, and Long Bien also increased by about 20-30% compared to 2019.
With the same opinion, Mr. Nguyen Duc Huong – former Chairman of Lien Viet Post Bank also believes that real estate will prevail in 2021. This person said that the area around the big cities such as Hanoi, Ho Chi Minh City. Ho Chi Minh City will continue to "occupy waves" and be a safe asset storage channel, not just a "surfing" game for investors.
Urban real estate continues to heat up
Entering 2021, investors continue to focus on the area around Hanoi and Ho Chi Minh City. Ho Chi Minh. This shows that a trend of cash flow in the near future will be poured into the surrounding areas, where there are invested infrastructure, well-developed projects, managed and operated by reputable international units. . According to a representative of the Vietnam Real Estate Brokers Association, real estate with the rise of new lands is becoming a trend and is not expected to decelerate in 2021, especially in some bright spots such as Hai Phong, Bac Ninh or Hoa Binh.
In particular, Hoa Binh is considered as a "shark pool" attracting the attention of many real estate giants such as SunGroup, VinGroup, Geleximco, FLC, An Thinh Group on the development of large-scale, well-planned projects. copy…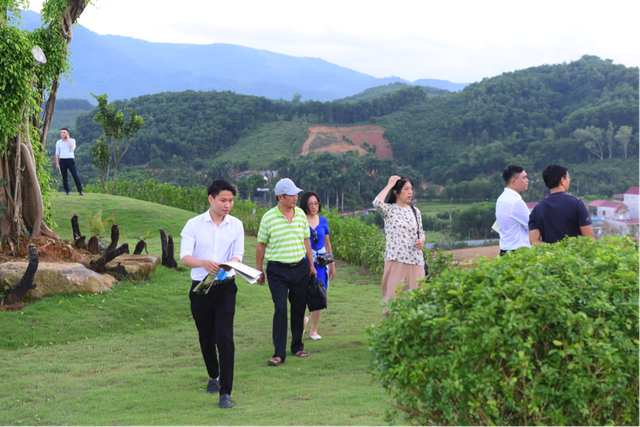 Real estate in suburban areas attracts the attention of investors
"Starting from the end of last year, a number of projects in Hoa Binh welcomed the "profit-taking" cash flow from other investment channels in order to store safe assets. For example, Howard Johnson by Wyndham Legacy Hill Hoa Binh, at the end of 2020, hundreds of customers come to learn about the project every day. With a long-term and sustainable investment mentality, investors today do not hesitate to "put down money" when the project is at the starting stage and profit from the increase in product value in the future," said Le. Xuan Nga – General Director of BHS Group commented.
The development of infrastructure helps real estate near Hanoi become a destination for investors, especially when the price of the central area increases. Therefore, the peri-urban area is forecasted to continue to flourish when it brings new resort experiences, along with attractive price growth and profitability prospects.
Peace
By Business and Marketing